The war went quite well, and although we lost I was quite happy. We had about 20 members and stay for many fun wars afterwards. Our avg combat lvl was about 70, and their avg combata lvl was about 110.
We were greatly overpowered, and yet almostr beat them. (thanks to our many allies). Anyhow, here are some pictures from our war.
As i mentioned the enemy wa quite strong.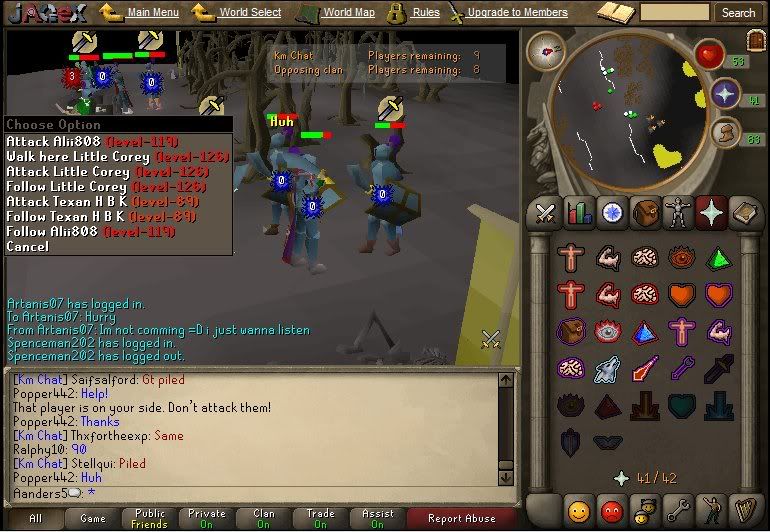 do to our slight advantage in numbers we are able to take a few of the lower 100+ members right away.
as time progressed, the enemy started dd'ing are low lvl and decimated all of our members 90 and under (about 85% of our force)
It came down to a grueling end in which little correy and alli808, held their ground and fought till the bitter end, I believe it was our 119 (alli) and 126 (correy), against there two lvl 126's, 120, and a 118.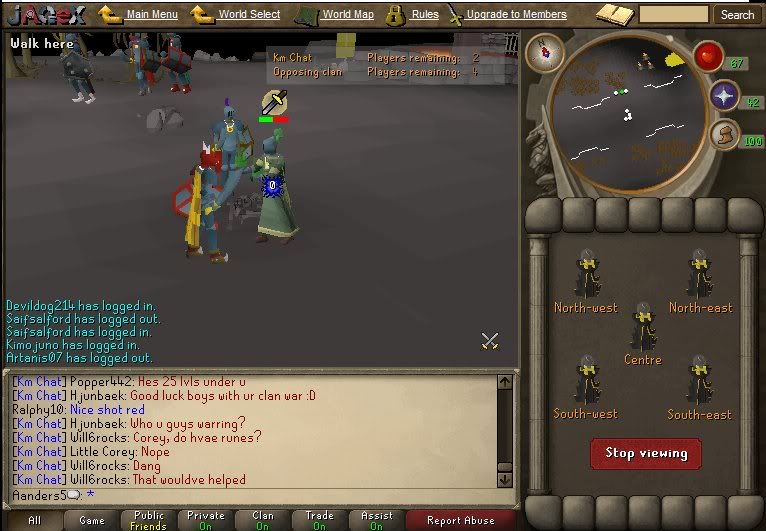 After the war was finished, we had some fun wars, of which we owned EVERYONE!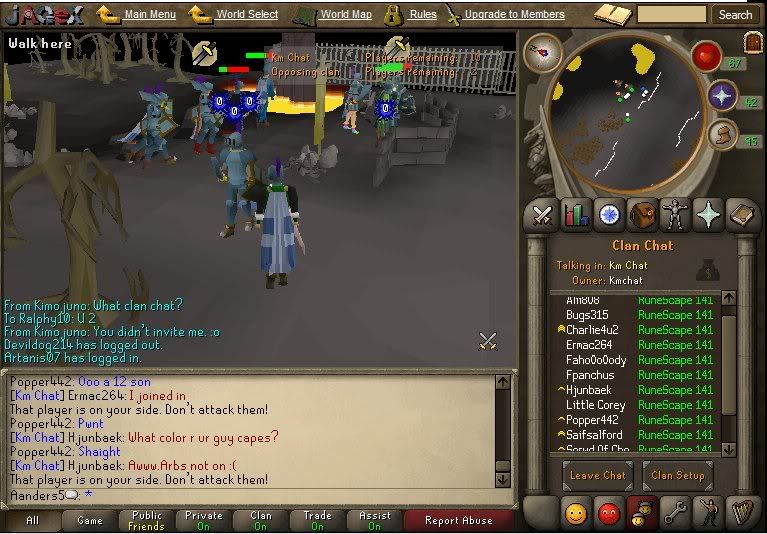 Heres another picture in wich the opposing clan HAD 32 members to start off with, =p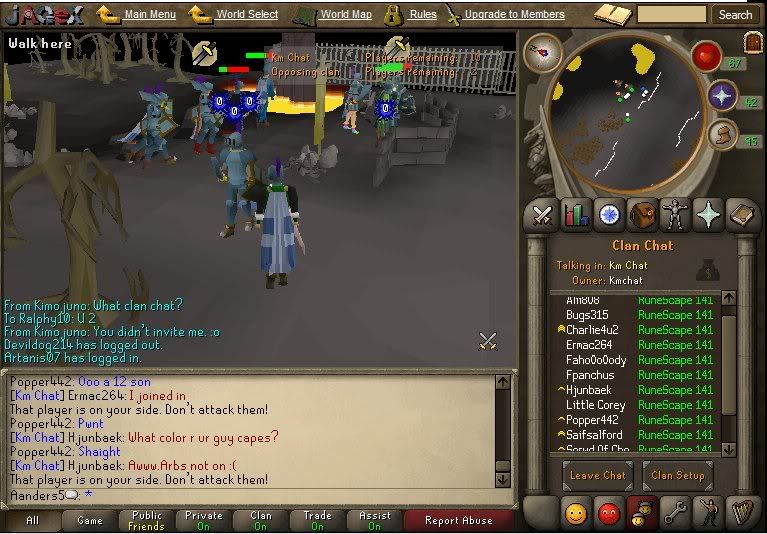 I hope you enjoyed the pictures and I thank all the KoM's and allies who could attend, we will be having another war within a 1-1/2 wks (as that is one our promises).
Special thanks to:
popper442
alli808
little correy
Once again thanks for coming, and I hope to see at our next war if possible.
Thanks,
Aanders5 and the Knights of Marcadia